EMS Events invited me to camera operate a Braze conference inside London's Ham Yard Hotel in Soho. I was fotunate to film employees of Braze, Bloom & Wild, Reed, Amazon AWS,  & the founder of the new dating app Thursday.
The History of Black Worship in Reading
Journalist Shirley Anstis wanted me to film & edit 6 interviews that focused on the history of Black worship in Reading. These interviewees consisted of members of the  Windrush Generation as well as descendants of.  Interviews will be uploaded to Reading Museum's official YouTube channel in the coming weeks. 
I want to use this moment to thank Shirley Anstis, Ministry of Housing Communities & Local Government, Acre, Caribbean Assosciation Group, Age UK Berkshire & Reading Museum for commisioning this project. 
Wokingham Music Festival 2021
Music festivals are back & I had the pleasure of returning to film Wokingham Music Festival over the bank holiday weekend. Responsibility was placed on my shoulders when I was told by Gigshotz that I will be filming the first day of the festival by myself. My role was to gain coverage of each band's first 3 tracks as well as generate footage from the smaller stage & audience interactions. This footage will edited into next year's promo video for Wokingham Music Festival. I want to thank Chris at Gigshotz for allowing me to film the first day solo & for his collaboration for the remaining 2 days of the event. I also had the opportunity to train an eager friend Pedro Bernstein whom I allowed to film parts of the smaller music stage acts with my guidance.
Henley Business School - MBA Students
ITM AV – The Event People invited me to film MBA (Master of Business Administration) students conduct presentations & engage in Q&As with professors around the world via a Zoom. Students from Finland virtually teamed up with their presentation group members in the UK. This event was filmed away from the Henley campus and instead took place at Lane End Conference Centre in High Wycombe.
A big thank you ITM AV – The Event People for requesting my camera operating service.
RFEA - The Forces Employment Charity - Virtual Conference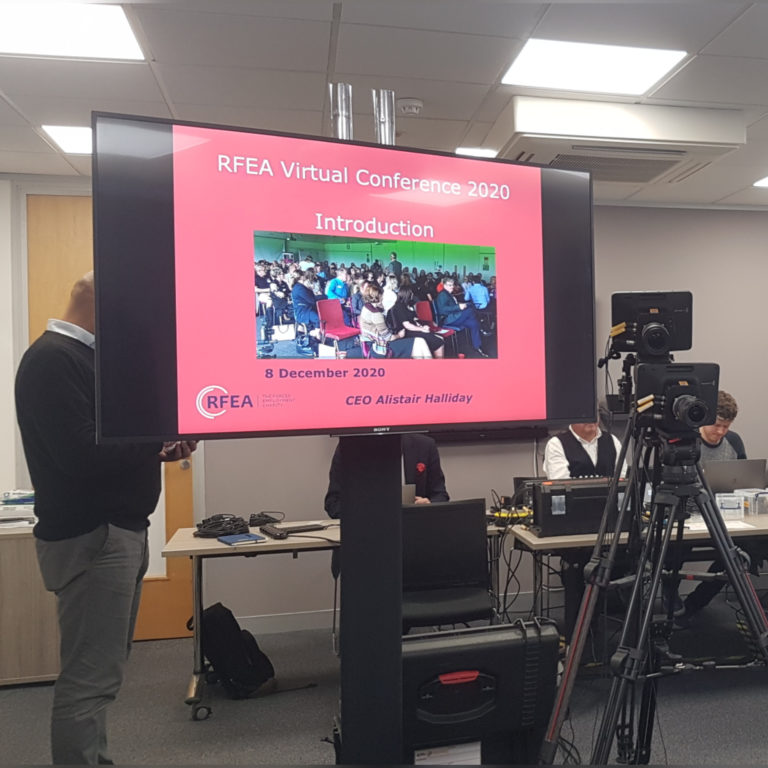 Emoji Media requested my camera operating service to help set up and film the RFEA – Royal Forces Employment Charity's Virtual Conference as a way of reaching out to their staff working from home.  This picture is from behind the scenes, showing the equipment used and set up. Not in the photo is a podium for speakers and microphones for a socially distanced Q&A session for the last part of the conference. 
I'm very grateful to Emoji Media for asking me to be a part of this project.
Henley Business School - IB Global Immersion Study - MBA Students (1 Week Programme)
ITM AV – The Event People & Emoji Media  gave me the chance to film MBA (Master of Business Administration) students conduct presentations, as well as engaging in Q&As with charity and business owners from around  the world via a Zoom Video Call. People from Finland, Denmark, Spain, Argentina, United States & South Africa all partook in the Zoom calls and it was incredibly insightful to say the least! 
Thank you to Emoji Media & ITM AV – The Event People for the fantastic opportunity!!!
HUMOS - Product Photoshoot
See all the photos via the Shop Online Tab on the HUMOS website!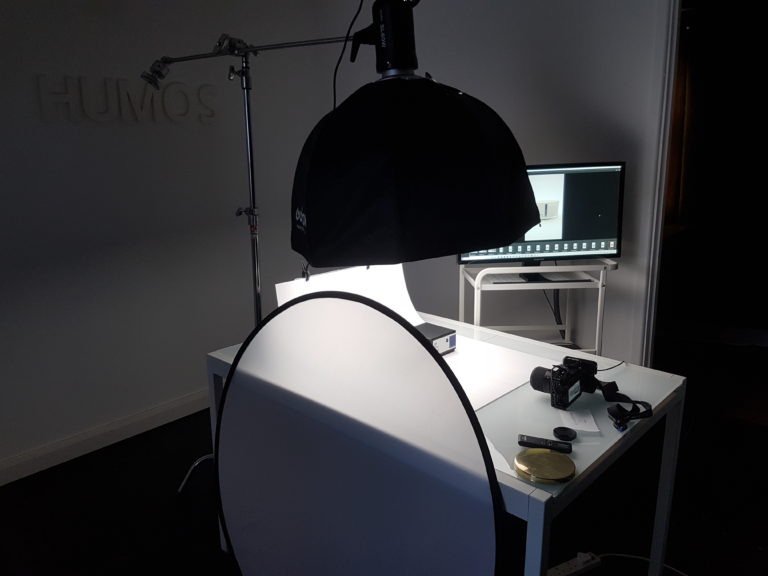 HUMOS wanted to add several product lines to their website. I spent the day photographing  scented candles, aroma diffusers & oils.
ExecLN - Executive Leader Network - CFO & CPO Event Presentations
An ExecLN event filmed at Reading's Madjeski Football Stadium. Presentations were led by CFOs & CPOs of various
companies such as Fujitsu, Reach Robotics & Hotwire. Presentations will be uploaded to the ExecLN Youtube channel. 
Lincoln Coffee House - Photo Shoot
Cliveden Literary Festival
Filming the Cliveden Literary Festival at the five star hotel Cliveden House, Maidenhead. My role involved filming the various panel discussions promoting attendee books and political disucssions and Q&A sessions hosted by The Arts Club. Notable attendees were Emily Maitlis, Professor Brian Cox & Chris Evans & Rory Stewart.
Thank you to Emoji Media & ITM AV – The Event People for inviting me to film.
Thank you to Gigshotz for inviting me to film this fantastic event!
Lincoln Coffee House - Coffee Bean Roasting Video
Start-up company Unet approached me to create a video outlining the benefits of their online network. 
My tracking shot following RSVP Bhangra's Dildar working his way through the crowd at Rugfest 2019.
A huge thank you to Gigshotz for bringing me along to film Rugfest 2019! 
Society of Editors - Press Awards 2019
I was fortunate enough to film the winners of the 2019 Press Awards take to the stage! The event was hosted by the Society of Editors at the Royal Lancaster Hotel in London.
Thank you to Emoji Media & ITM AV – The Event People for the fantastic opportunity!!!
OrijaDesign Promo Sneak Peek
West Berks White Collar Boxing - Charity Event
Emjoi Media UK invited me to film West Berks White Collar Boxing event held in Newbury.
Earley CresCent Resource Centre - Signposting Event - September 2018
Mother (2017) - Short Film
Two brothers must decide the future of their mother and her business after she enters a comatose state.
Apology (2017) - Short Sign Language Film
A short film focusing on a moment in the life of a deaf couple. This video does not feature subtitles.
PopUp Business School - Reading UK Event - November 2016
Tailfeather - Alright, Alright - Live Music Video